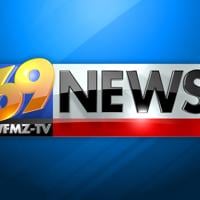 Century Business Solutions' EBizCharge Receives Certification for Acumatica 2021 R2 | Messages
Irvine, California., 23 Dec 2021 / PRNewswire-PRWeb / – Acumatica, a comprehensive browser-based cloud ERP solution optimized for ease of use, adaptability, speed and security, offers a complete suite of business management applications and serves customers around the world. The ACA title highlights outstanding development partners whose applications meet the highest standards for integration and functionality as established and supported by Acumatica.
As an Acumatica certified application, EBizCharge demonstrates its commitment to quality and seamless integration by passing Acumatica software testing and aligning with future Acumatica roadmap releases.
"We are proud to have received Acumatica certification again for our payments integration," said Mo Elhanafy, CTO / VP of Software Engineering at Century Business Solutions. "As a company, we strive to continuously improve our products to meet the ever changing needs of customers and provide unparalleled payment processing. We are excited to work with Acumatica to bring innovative solutions to our customers."
The Acumatica 2021 R2 release offers a resilient ecosystem that drives innovation, enables growth through world-class features, and provides a more personalized user experience. EBizCharge's payment integration supports these capabilities by providing simple payment processing solutions that improve merchants' workflows and help them personalize the payment process for customers.
EBizCharge Payment Integration for Acumatica 2021 R2 brings new development updates for users to embed payment links in Acumatica invoice, sales order, and service order PDFs and customize where EBizCharge emails are sent. These updates help merchants provide a simpler and more consistent brand experience and make payment links more accessible to customers to reduce outstanding invoices and speed up the payment collection process.
EBizCharge is quick and easy to install, so Acumatica users can immediately take advantage of the cost-effectiveness and robust functional advantages of payment integration. EBizCharge is designed to address today's payment challenges, so companies can focus their resources on the future.
About EBizCharge from Century Business Solutions:
Century Business Solutions is reinventing the way businesses accept credit card payments with their all-in-one payment solution, EBizCharge. EBizCharge is one of the top payment gateway alternatives to its more expensive and inefficient counterparts and is specifically designed to reduce payment processing costs and inefficiencies. EBizCharge integrates seamlessly with over 100 accounting, ERP, CRM and shopping cart systems, including Acumatica, QuickBooks, Sage, SAP B1, Microsoft Dynamics, Epicor, Magento, Zoho and WooCommerce. Century is a partner and certified partner of Microsoft Dynamics, Acumatica, SAP, Oracle, QuickBooks, WooCommerce, Magento and many more. You can find more information about EBizCharge at https://ebizcharge.com/.
About Acumatica:
Acumatica offers cloud-based business management software that enables small and medium-sized businesses to accelerate their business. Based on cloud and mobile technology and a unique customer-centric licensing model, Acumatica offers a suite of fully integrated business management applications such as finance, sales, CRM and project accounting on a robust and flexible platform. Further information is available at https://www.acumatica.com/.
Media contact
Jessica Travis, EBizCharge, (888) 500-7798, [email protected]
SOURCE EBizCharge