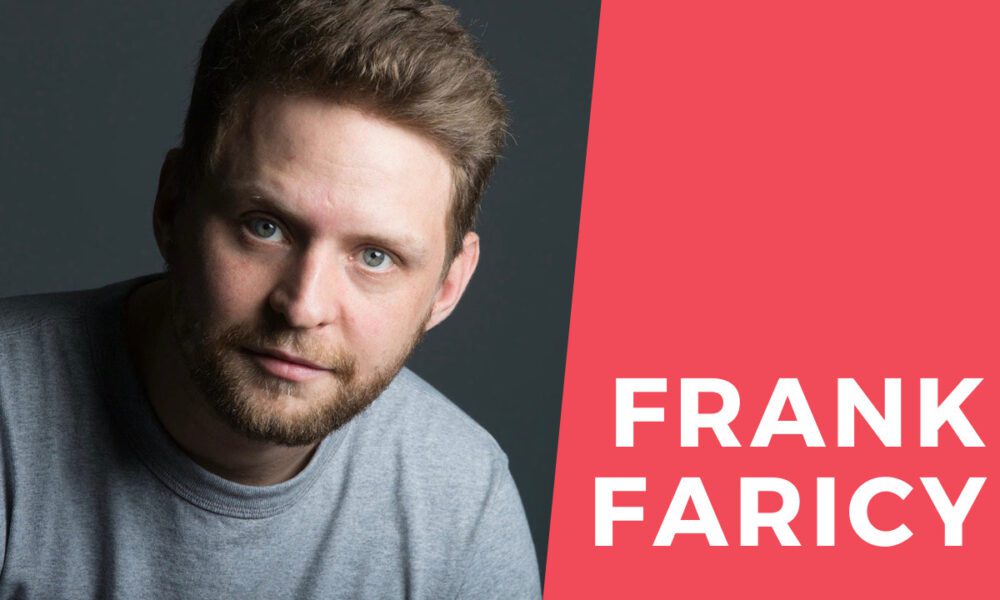 Frank Faricy, founder of XGen AI, shares insights into all things e-commerce
Frank Faricy, founder of XGen AI, shares their insights on all topics related to ecommerce and delves into how ecommerce marketers can leverage personalization through AI. XGen AI is the first fully automated, easy-to-integrate and user-friendly AI-based platform that enables e-commerce companies to create unique experiences that adapt to each individual consumer behavior and need.

Can you set the stage for me? What are ecommerce personalization platforms?
You most likely know them as carousels at the bottom of a product page under the slogan "Selected for you" or "Best seller". Personalization platforms give brands the ability to deliver any type of content, recommendations, or offers to buyers based on previous promotions, demographics, and other personally identifiable information.
What are some of the current challenges for ecommerce marketers as they personalize their ecommerce websites? How does XGen solve these challenges?
The biggest problem we're solving is that we're actually making ecommerce personalization platforms personal. We build technology on the fundamental philosophy that it must serve the individual consumer by giving them the experience they want, rather than picking an experience that we think is right and applying it to the same people over and over again.
XGen enables brands to provide each consumer with a completely personal and unique experience that adapts and adapts to their needs in real time.
Most of the tools are based on segmentation practices where consumers are placed large groups based on data from the past with fixed rules and stereotypes. So it's not really individualized and rarely in real time.
Imagine you are in a stadium with a brand rep in the middle showing the same four products to the hundreds of thousands of consumers in that stadium. This is the experience that most websites offer their customers.
Competitors have allowed brands to split this stadium into groups of thousands of people and set up an interactive billboard that sometimes changes the selection. The problem is that consumers are still having solid experiences that are the same for everyone in this group.
XGen essentially gives every consumer at this stadium an iPad with an interactive, very knowledgeable sales rep on the other end.
Another problem is integration times for personalization platforms, which are known to be long and complex. Our integration process is five times faster than the industry standard and requires minimal effort from the e-commerce team.
After all, we offer a level of measurement and transparency that doesn't exist in the market. It is difficult for marketers to determine if their tools are actually helping to increase sales, and if so, how to count scientifically and undeniably. Existing systems are not transparent in this regard and are actually quite dishonest. We provide detailed metrics that show actual results in empirical tests. This creates trust with our customers.
Can you talk about it from the end-user POV? How does XGen AI improve your online shopping experience?
As a buyer, forget about the "carousel" recommendation I mentioned as a reference point. Instead, imagine a custom website made just for you that adapts and changes in real time to suit your needs and requirements. No two consumers will ever have the same experience.
It's like having a transparent and non-invasive sales rep floating around you in a store, silently offering you the perfect product at every touch point, making your experience much more enjoyable.
Aside from validation, we also save buyers time by giving them what they want right away instead of working them to get it. How many times have you been so frustrated with endless scrolling or clicking buttons on pages 2, 3, 4 and items that don't meet your needs that you end up leaving things in the cart?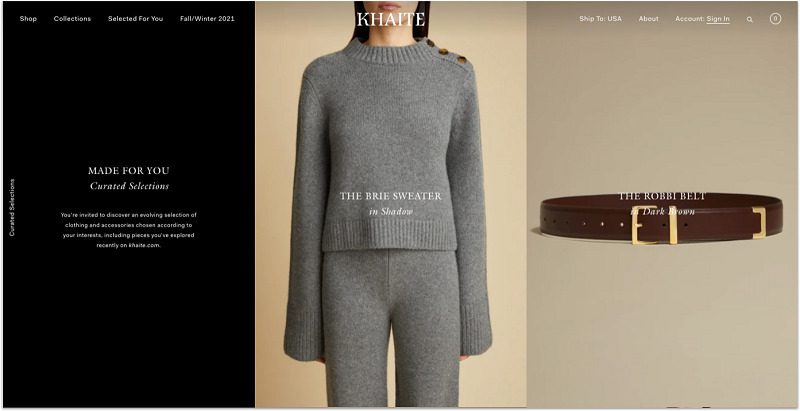 Talk to me about the technique itself. How does it work?
XGen's innovation in technology lies primarily in its X2Mind prediction engine. This is a sophisticated AI system designed to predict every aspect of a consumer's relationship with a brand. It takes hundreds of data points per customer and years of customer service knowledge to predict the next steps for every single person on the website, right down to all possible actions.

This intelligence can be injected anywhere on the site, creating places that are completely unique in design and content to each individual.
Which brands would benefit from XGen AI?
Name an ecommerce site that is doing well with decent traffic and profitable 99% of the time. If they only have one product or only a few monthly visitors, they need to scale up a bit before investing in optimization tools of any kind makes sense.
A minimum amount of data traffic is required per month for our system to function properly. If you have at least 25,000 unique visitors per month, the system works fine.
How do you work with brands from onboarding to implementation and beyond to ensure a seamless experience?
We pride ourselves on our service-oriented approach. We don't just implement and walk away. We walk side by side with customers through the process, checking in regularly and providing quarterly delivery strategies based on a full analysis of the website and traffic flows to understand the areas of opportunity and relying on our experience in website optimization to get the maximum to use results. Of course, I love to see our platform lift sales. But I love it even more to receive notes from customers who thank us for the seamless integration and lead them as strategic partners.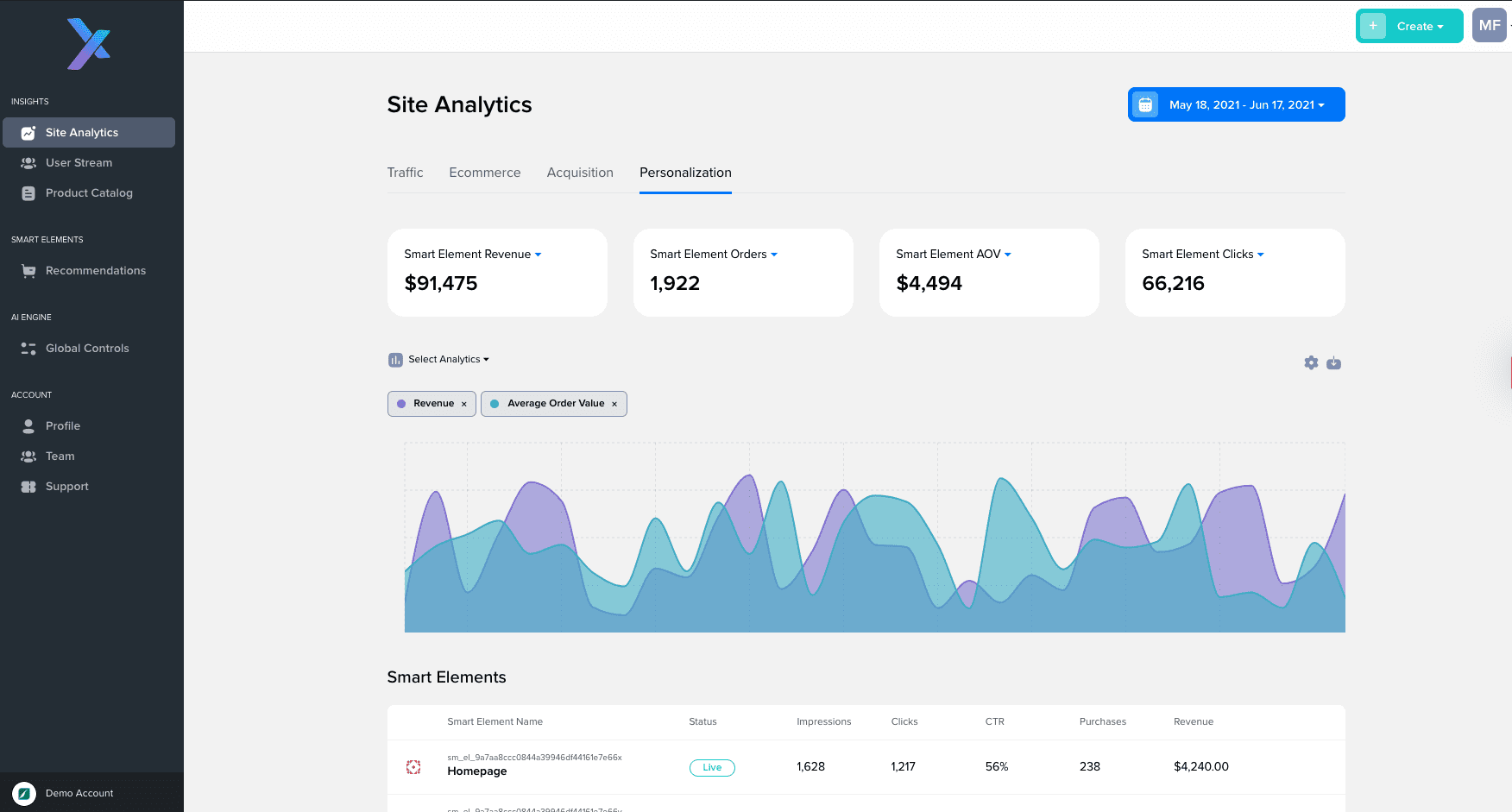 What results do you typically see after a brand implements your solution?
All the brands we work with have unanimously seen enough revenue growth to pay for the entire annual subscription within two months of usage. That said, within two months of a 12 month subscription, they're ROI positive … in a big way.
We've seen a sales increase of up to 35% and an average order value of up to 199% when iterating with XGen experiences.
More importantly, these are real results derived through empirical A / B testing and are not subject to the interpretation and bias of platform vendors. XGen power means real lift. This is a big change in this industry.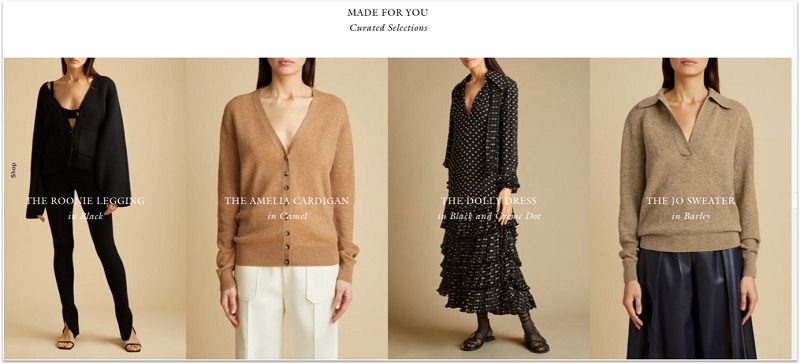 What is your goal for XGen AI over the next year? 5 years?
Our goal is to reinvent the paradigm of the online ecommerce experience. We want to convey the personal touch of stepping into a store and personal service in an online environment and delivering a service-oriented experience to consumers.
Trends prove that you, as a brand, win with service. eCommerce is a cold experience that is subject to the opinion of a few and carried over to the millions. XGen is the new-new. It's an existential shift in the way we look at online shopping, and it works.