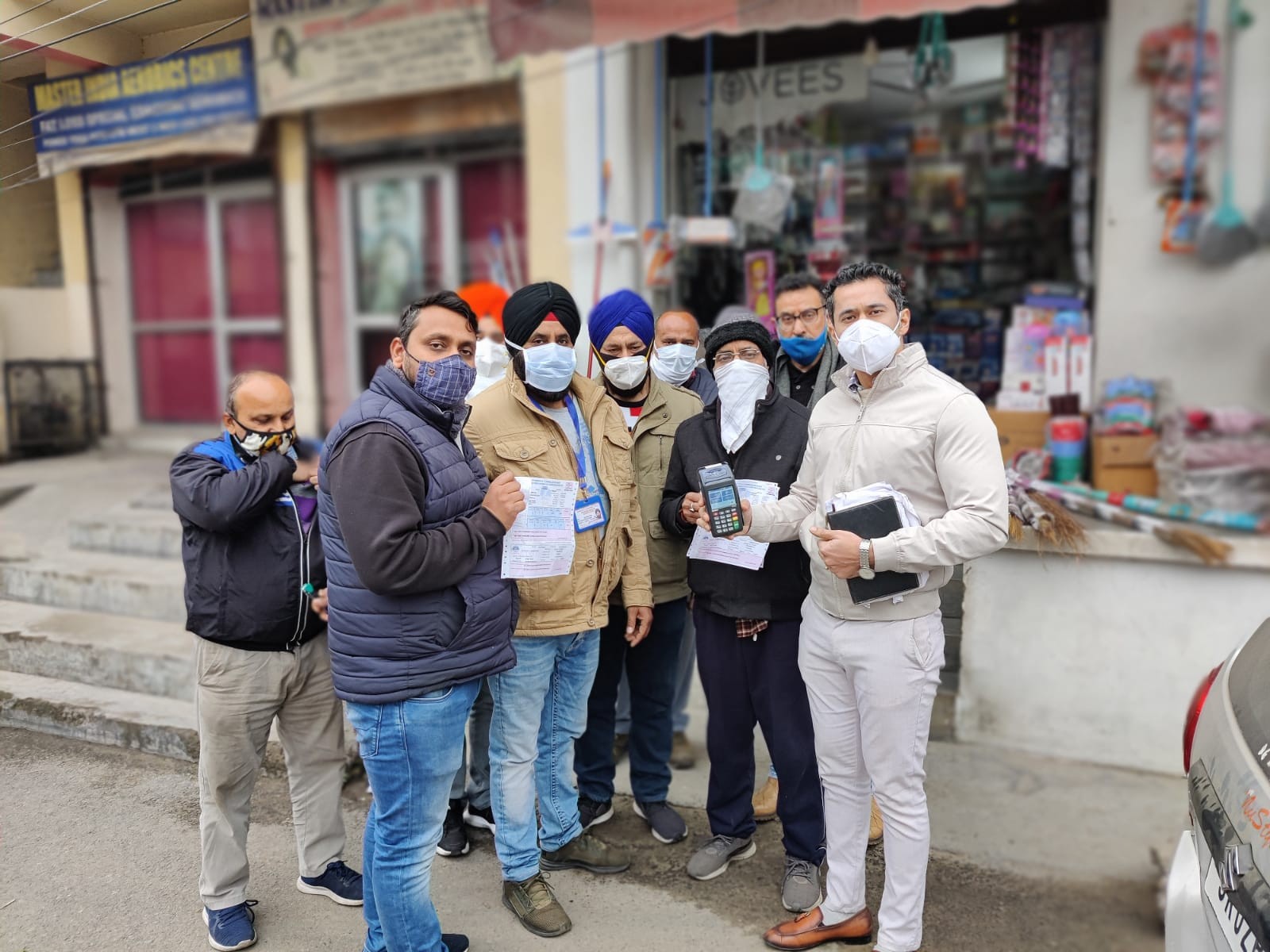 JPDCL launches Pay Electricity Bills at your Doorstep campaign in Jammu
JPDCL launches Pay Electricity Bills at Your Doorstep campaign in Jammu.
January 18, 2022, Through Cross-City News
JAMMU, Jan 18: At the direction of MD JPDCL Shiv Anant Tayal, JPDCL has launched the campaign "Bijli Bill bharna hua aasan, Ghar Baithe karo bhuktaan". According to the campaign, the meter readers of the affected sub-divisions will visit every consumer registered with JPDCL to raise awareness and install the Bill Sahuliyat app on the mobile phone of at least one member of every household and map their consumer ID so that most of the consumers switch to the online -Bill payment mode and don't go to the bank every month to pay their electricity bill.
JPDCL has also piloted GPRS-enabled POS machines, which have been handed over to 5 sub-divisions to enable consumers to make instant payments with debit and credit cards. JPDCL staff under the supervision of Executive Engineer, Electric Division-II, Gandhi Nagar PD Singh and led by Assistant Executive Engineer, Sub-Division Gangyal Nitin Mahajan, visited Preet Nagar today and counter-raised an amount of ten thousand rupees using POS machines consumer electricity bills.
According to a statement from JPDCL, during the repayment period in February and March, a large number of shutdowns are made and consumers usually have no opportunity to make instant payments. The POS terminals are designed to ensure on-site payment of utility bills.
JPDCL chief executive Shiv Anant Tayal said JPDCL aims to save consumers time from queuing at banks to pay their utility bills. He added that most sub-divisions in Jammu province started this campaign by visiting consumers' homes and educating them about the Bill Sahuliyat app and other ways to pay their electric bills online.
Participants in today's campaign included Nitin Mahajan AEE, Sub-Division, Gangyal, Rajesh Sharma AE Sub-Division Gangyal, Keshav Khajuria AE Sub-Division, Gangyal, Jagjit Singh JE Preet Nagar, IP Singh JE, Sarvinder Singh Meter Inspector, Karan Singh Revenue Incharge, Deepak Kumar among others.