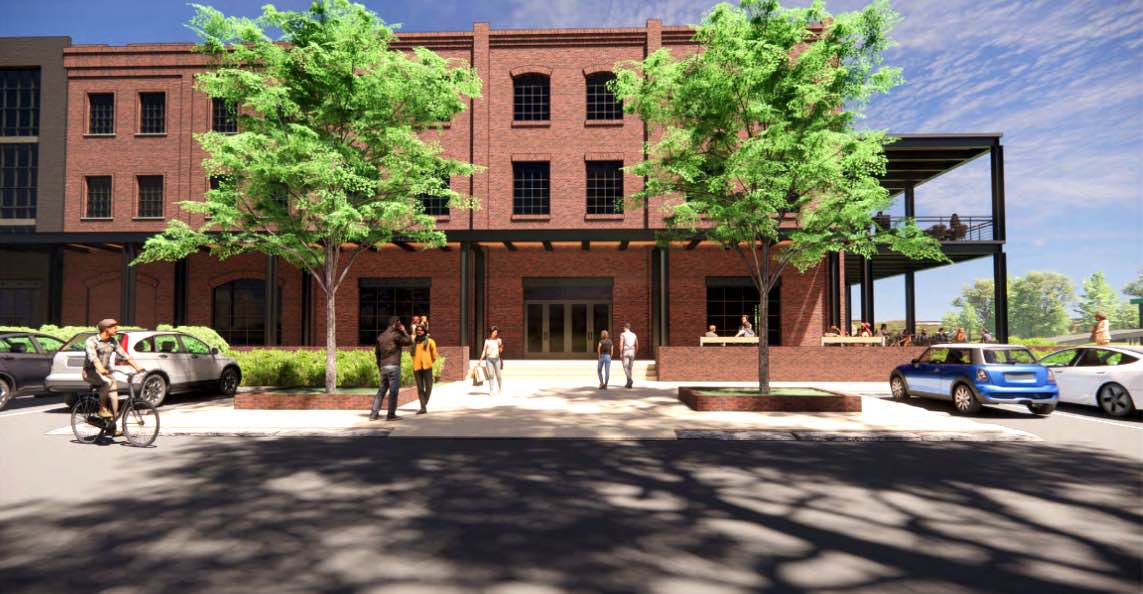 Rededication of central Aberdeen to condominiums, $750,000 Paving Stagecoach Road with school system on Thursday for Peachtree City
Peachtree City's oldest mall could be in for big changes if the City Council approves the proposed North Lake Drive rezoning at the June 16 meeting.
In addition, the city is expected to sign an agreement with the Fayette County Board of Education that will result in the paving of Stagecoach Road, which will lead to the newly built replacement for Booth Middle School.
The conversion for the Aberdeen Center, if approved, will result in the demolition of a leg of the L-shaped center – long the headquarters of pizza restaurant inconic Partners II – and the construction of a three-story brick mixed-use building.
The redevelopment will have a new Partners II and 12 luxury condos with retail on the ground floor.
The road pact provides for the city to pay the school system $750,000 and eventually get a road paved to city standards and an adjacent multipurpose paved cart path from the city path to the new school.
The school board was scheduled to approve the interstate agreement at its June 14 workshop.
The City Council meets Thursday at 6:30 p.m. in City Hall.