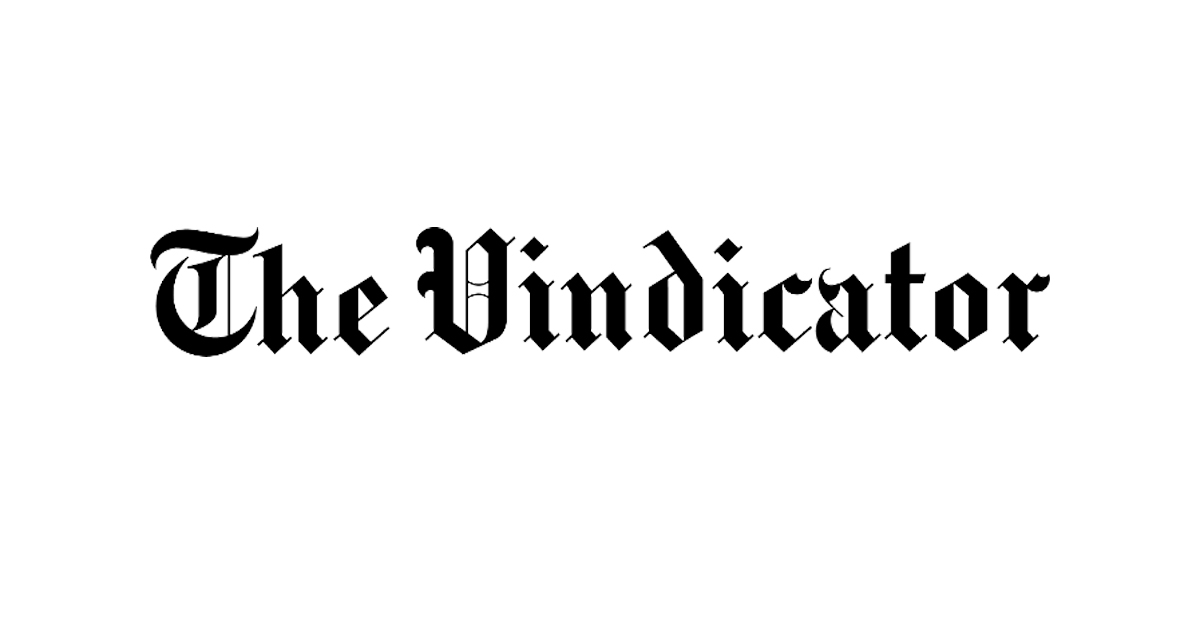 Shopping online can be a risky business | News, sports, jobs
I found myself preparing my turkey on Thanksgiving morning while I was entertained by the Macy's Thanksgiving Day parade that flashed on the big screen in the living room.
It was wonderful to see the parade return in all its glory – with spectators – after the usual giant balloons and floats of pop singers sped through empty streets in strange silence due to COVID-19 last year.
But it wasn't just the warm live applause that was the only thing that made me feel good that morning. Equally uplifting was the sign of life from the backdrop of the parade – the huge New York retailer that sponsors the traditional parade.
As in previous years, sparkling italic letters with the words "BELIEVE" adorned the facade of Macy's huge retail store in downtown Manhattan.
Macy's has been doing this for decades, of course. I wonder if the marketing genius who came up with the idea back then ever imagined the value of the media exposure and amazing PR that the store would get from it almost a century later.
Tens of thousands of parade goers and New Yorkers would surely head to the huge store to start their Christmas shopping.
So who says brick and mortar shopping is dead?
We hear so much about online shopping these days, but I think there's a good reason why local stores – not just the huge downtown Manhattan retailers – have been crowded since the beginning of the Christmas shopping season.
And by crowded, I mean an Eastwood Mall Boscov that is kind of crowded. (If you weren't there, you're missing something!)
But I digress.
Let's just say that online shopping is challenging.
Have you ever ordered something online and found upon delivery that it did not meet your expectations at all? Or that it's the wrong color or doesn't fit because you couldn't try it on.
I ordered very special gifts for my sons online this year. I don't normally shop online, but these items were only available online. But now, instead of relaxing with some of my shopping done early, I'm feeling stressed.
What if it doesn't arrive on time? What if it's not what I expected What if it is damaged when it gets here? What if the delivery driver leaves it on my porch and my sons discover it before I get home? Or worse, what if it is raised by a "porch pirate"?
In all fairness, porch piracy is always a problem these days. People looking for the convenience of online shopping are now forced to find safe places to have their packages delivered. I read about a local fire department last week allowing residents to use the station address for delivery. It's a great gesture but first you need to call ahead and let them know. And then you have to go to the train station and prove that you are you before you can pick up the package.
And of course, returns bring completely new challenges with them.
A spokesman for the Niles-based Cafaro Company, which owns Eastwood Mall and dozens of other retail centers around the country, once pointed out to me that when you shop online, there's no way you can feel the fabric, really examine the color, or get one Eau de Cologne to smell aroma online.
Even online shopping doesn't come with the help of a helpful salesperson.
And you can't hang out with friends, window shop, be entertained, and get a peppermint and mocha latte while shopping
alone on your couch with your laptop or smartphone.
I say take the time to get in the Christmas spirit and go to your hometown shops. In particular, pay a visit to the locally owned ones. Remember, it is these businesses that support our local economy by providing thousands of jobs, and their owners and managers are usually the first to get involved when asked. Good luck calling up an online retailer for such a donation!
I believe the brick and mortar stores will survive – they will especially thrive if we all remember if we go shopping in earnest on this holiday and every day.