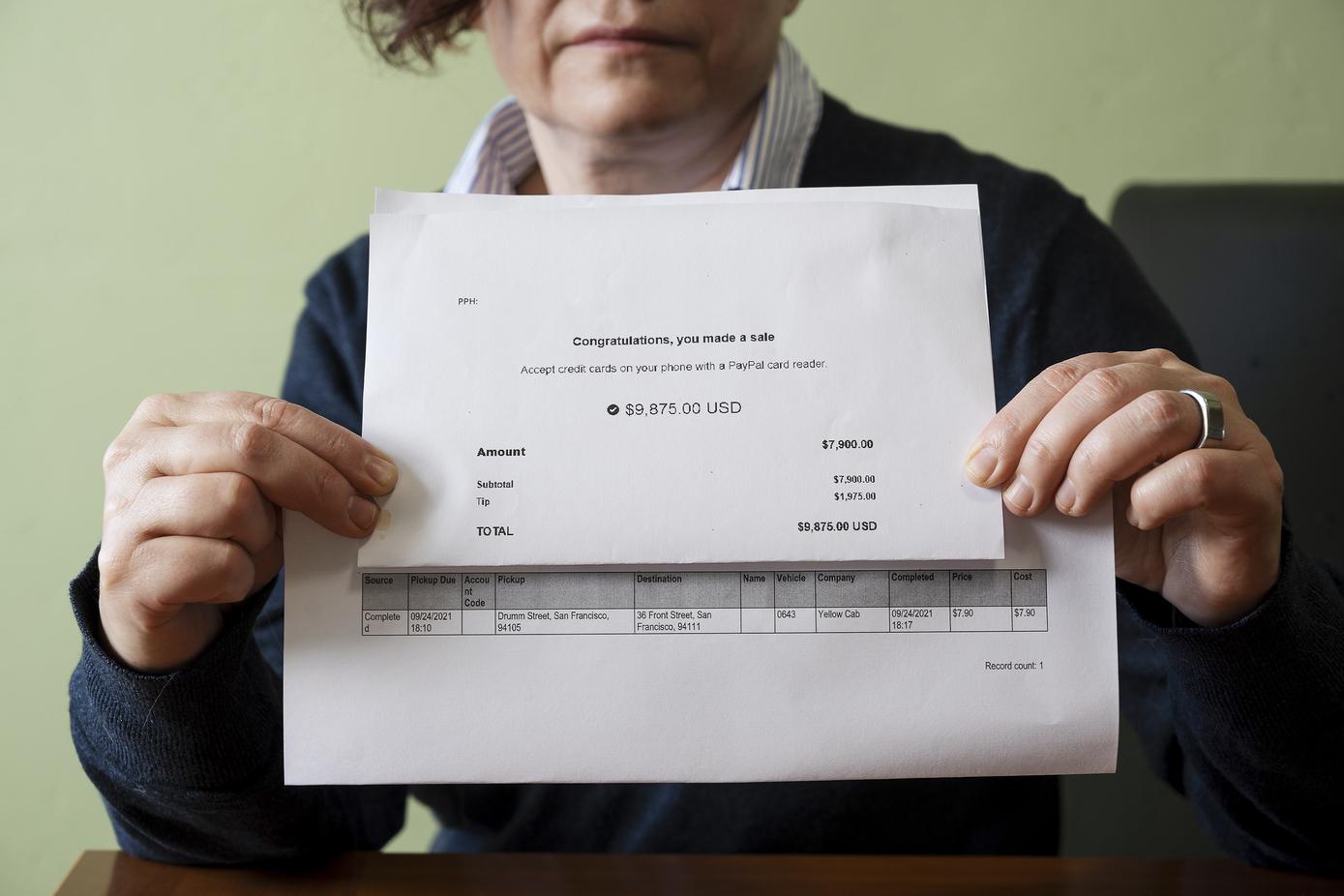 This woman was charged $10,000 for a 1-mile cab ride in SF. When she challenged the bill, things got even more outrageous
One evening last September, Margarita Bekker and her husband, Chris Schlesinger, got into a San Francisco cab. Her 1.1-mile Yellow Cab ride to a rooftop birthday dinner took 11 minutes.
Bekker paid by credit card through the driver's PayPal terminal after the cab's built-in device failed to read her card. The taximeter showed a fare of $7.90 and she added a 25% tip for a total of $9.87. The driver said she would receive a receipt via email, which never happened.