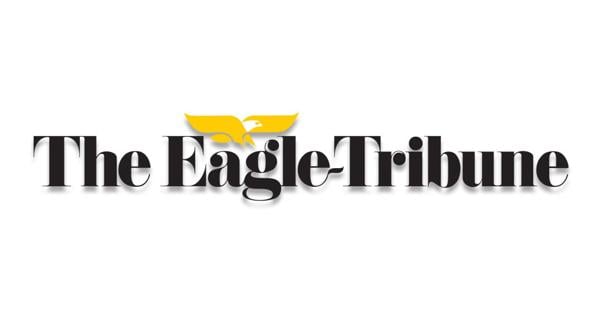 Ukraine says Russia shelled mosque; Fighting rages near Kyiv | National
Ukraine says Russia shelled mosque
LVIV, Ukraine (AP) – Russian forces bombing the port city of Mariupol shelled a mosque housing more than 80 people, including children, Ukraine's government said on Saturday, as fighting also raged on the outskirts of the capital Kyiv .
There was no immediate news of casualties from the shelling of the mosque. Mariupol has seen some of the worst suffering of the Russian war in Ukraine, as incessant barrages have thwarted repeated attempts to bring in food and water and to evacuate trapped civilians.
The Embassy of Ukraine in Turkey said that a group of 86 Turkish nationals, including 34 children, were among those who took refuge in the mosque of Sultan Suleiman the Magnificent and his wife Roksolana.
Elsewhere, air raid sirens rang out throughout the capital area and artillery fire sent residents fleeing for shelter. Fighting broke out in several areas around Kyiv.
Russia's slow, apparent attempt to encircle the city and bombardment of other population centers with artillery and airstrikes reflect tactics previously used by Russian forces in other campaigns, notably in Syria and Chechnya, to crush armed resistance.
Italy seizes Russian billionaire's $578m yacht
MILAN — Italy's financial police have seized a 530 million euro ($578 million) Russian-owned superyacht in the port of Trieste, as part of a seizure of oligarch assets to pressure Russian President Vladimir Putin to end the war stop against Ukraine.
The Sy A yacht has been identified by Italian police as belonging to billionaire Andrey Igorevich Melnichenko, who has made a fortune in fertilizer production and coal-fired energy. It was confiscated Friday night.
The video shows police officers in cars with flashing lights approaching the three-masted yacht and officers boarding.
Italian authorities last week seized about 143 million euros ($156 million) in luxury yachts and villas belonging to Russian billionaires in such scenic retreats as Sardinia, the Ligurian coast and Lake Como.
Oil, sanctions, jets: How Congress is pushing Biden on Ukraine
WASHINGTON (AP) — At first the White House resisted demands from Congress to ban Russian oil imports to the US, and then it did just that.
The administration hit the brakes on legislation that would have revoked Russia's normal trading status until President Joe Biden announced the move on Friday. The government persuaded the senators to wait before imposing Russian sanctions, and then imposed severe sanctions itself. She opposed efforts in Congress to stop the Nord Stream 2 energy pipeline, then led allies to stop it.
"What do all these things have in common?" asked Sen. Rob Portman, R-Ohio, after reciting a similar list.
"In each of those cases, the government said no," until lawmakers from both political parties pressured the White House to change course. "And in any case, the administration made a 180."
It's an emerging pattern that hasn't gone unnoticed during Ukraine's escalating war: A remarkably unified Congress is at the forefront of foreign policy, urging Biden to begin with a U.S. response to a devastating conflict that has no clear end in sight has the ability to go farther and faster.
Concerns are growing about human traffickers targeting Ukrainian refugees
SIRET, Romania (AP) – A man has been arrested in Poland and suspected of raping a 19-year-old refugee whom he lured with offers of shelter after she fled war-torn Ukraine. Another was overheard promising a 16-year-old girl a job and a room before authorities intervened.
Another case in a refugee camp on Poland's Medyka border raised suspicions when a man only offered help to women and children. When questioned by the police, he changed his story.
As millions of women and children flee across Ukraine's borders in the face of Russian aggression, there are growing concerns about how to protect the most vulnerable refugees from being targeted by traffickers or other forms of exploitation.
"Obviously all the refugees are women and children," said Joung-ah Ghedini-Williams, UNHCR's head of global communications, who has visited the borders in Romania, Poland and Moldova.
"You have to worry about potential risks of human trafficking – but also about exploitation, sexual exploitation and abuse. These are situations that people like traffickers… want to take advantage of," she said.
Languishing the agenda, Democrats are urging Biden to go it alone
PHILADELPHIA (AP) — Top Democrats are calling on President Joe Biden to act alone on some of the party's key legislative priorities, and view executive branch action as their best hope of delivering on their promises and energizing Liberal voters they believe in fear they will suspend elections in November.
In areas like voting rights, police reform and immigration, where Democratic bills have been thwarted by the GOP opposition in the Senate, leaders of the influential Black and Asian-American factions put their motions directly to Biden and pushed him during a recent White House meeting to issue executive orders that could advance their proposals without votes in the House and Senate.
The pleas come at a particularly desperate moment for House Democrats, who are heading for a difficult mid-election season in which losing just a handful of seats will end their majority. Biden's slipping poll numbers are contributing to the strong headwinds Democrats are facing in a mid-election year that has historically been unfavorable for the party in power.
"I don't want anyone to think that we believe executive action is better than legislation," said Rep. Pramila Jayapal, chair of the Progressive Caucus, during the conference on Democrat issues in the House of Representatives in Philadelphia.
"But certainly there are many areas where the administration can take action to get us faster to the goals that we're working on if we don't get legislation."
As Cairo transforms, Egyptians fight to save their trees
CAIRO (AP) — A few months ago, Choucri Asmar decided he wasn't ready to give up hope. So he led a group of residents in "a peaceful demonstration to protect the trees" of his Cairo neighborhood.
Egyptian authorities planned to clear a large avenue of ficus, acacia and palm trees – part of broader urban regeneration projects that are transforming much of historic Cairo.
"It was like a war on green," Asmar said.
Asmar and other residents of Heliopolis — an ancient neighborhood home to some of the city's most important early 20th-century buildings — numbered the trees that line Nehru Street and labeled each of them after famous Egyptian figures. Five days later, police removed the signs and Asmar received a warning from security officials. The trees have survived for now, while many others nearby have not, their timber being sawn into pieces and towed in trucks.
Part of the adjacent park has been demolished to erect a stone monument commemorating Cairo's road and highway construction, while a nearby early 20th-century public garden has been demolished to make way for a new road and a government service station .
If companies leave Russia, their assets could be confiscated
The Evropeisky shopping center in Moscow was once a symbol of a Russia integrated into the global consumer economy, with atriums named after cities such as London, Paris and Rome.
But now much of the seven-story mall has gone silent after Western brands from Apple to Victoria's Secret have shuttered their Russian stores in the two weeks since the country invaded Ukraine.
Hundreds of companies have similarly announced plans to limit ties with Russia, with the pace accelerating over the past week as deadly violence and the humanitarian crisis in Ukraine deepens and Western governments tighten economic sanctions.
Russian President Vladimir Putin responded Thursday that he supports a plan to "bring in outside management and then hand over those companies to those who want to work" if foreign companies stop manufacturing in Russia.
A draft law could allow Russian courts to appoint external administrators for companies that go out of business and are at least 25% foreign-owned. If the owners refuse to resume operations or sell them, the company's shares could be auctioned off, the ruling United Russia party said, calling it "the first step towards nationalization".
Crossing Trump: 2 SC Republicans take different approaches
FLORENCE, SC (AP) — Pressured to recently prove her loyalty to Donald Trump, Rep. Nancy Mace traveled to New York to film a social media video in front of Trump Tower, calling on her constituents in South Carolina recalled that she was one of the former President's "earliest" supporters."
Faced with a similar scrutiny, Rep. Tom Rice has taken a different approach, meandering quietly through the rural areas of his congressional district to remind voters of his work securing federal aid for frequent — often catastrophic — flooding and his advocacy for agricultural improvements.
Lifelong Republicans representing neighboring congressional districts in one of America's most trusted GOP states, Mace and Rice are unlikely players in the fierce debate over their party's future. But both face major challenges this summer from Trump-backed rivals, who could signal the former president's hold on the party as he weighs another bid from the White House. The primary is on June 14th.
The focus on Mace and Rice could increase on Saturday when Trump holds a rally with their main rivals in Florence, South Carolina. He will almost certainly revive his criticism of the incumbents for not being loyal enough.
For Rice, the sin was his support for Trump's second impeachment trial after the violent Jan. 6 riot the then-president instigated. Meanwhile, Mace drew the wrath of Trump and his supporters by voting to confirm President Joe Biden's victory in the 2020 election, her support for Steve Bannon's disregard for Congress, and her frequent television appearances on which they blamed Trump for the uprising.