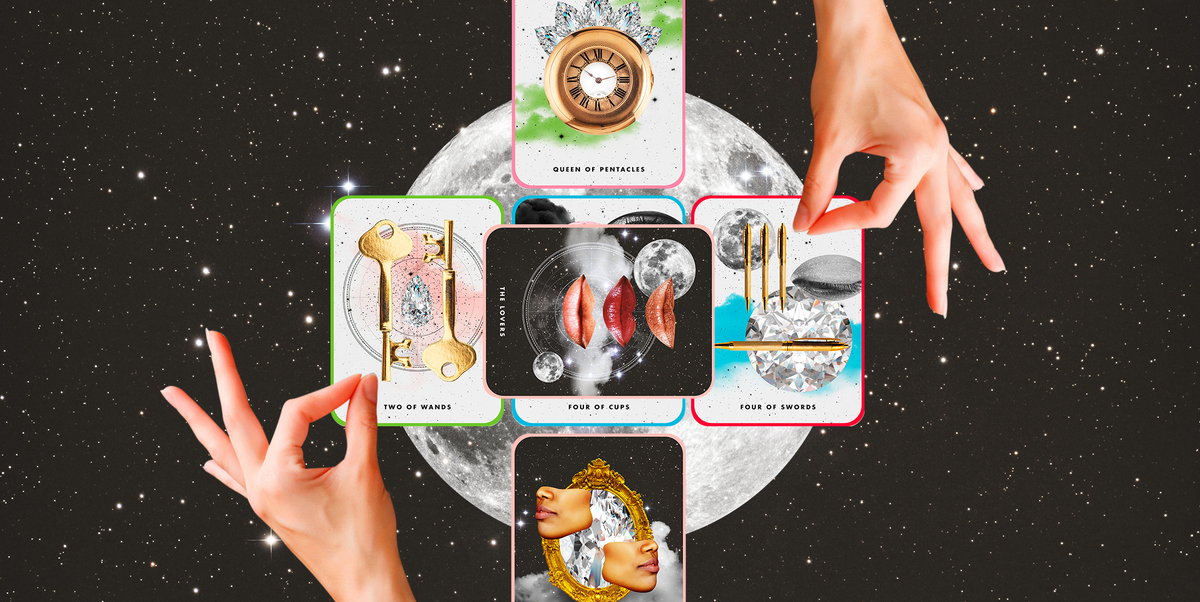 Weekly horoscope for reading tarot cards, November 29, 2021
You don't need to know the difference between a three card spread and a Celtic cross spread to get the most out of a tarot card reading. All you need: your sun sign! Here's what I do: shuffle my tarot deck and pull out the cards in order from Aries to Pisces, plus a general card for everyone so you can get specific advice about your personality. Let's go!
A GENERAL CARD FOR EVERYONE: THE MAGICIAN
The magician is a magical presence in our lives that urges us to tune in to our unique talents and abilities and do more with them! Be yourself, because everyone else is already taken. This card is a signal to lean into what you're good at and having fun doing. If you want more education or training, check this out. If confidence is a stumbling block, urge yourself to try. When resources are scarce, do what you can with what you have. This is a sign to focus on and strengthen your natural gifts.
ARIES: THE HIGH PRIESTESS
Introspection or meditation may not be your standard mode, but this week you will feel the need to be alone so you can think and reflect. The high priestess signals that important and groundbreaking insights are waiting for you that could really change your perspective. Find solitude, seek guidance, and spend some time with your thoughts. Think about what they mean, then come up with a new plan.
Taurus: THE WORLD
The world is the last card of the tarot and a powerful indicator of achievement, success and the accomplishment of a cycle. It is time to acknowledge that you have met an ambition and celebrate it. You have come a long way and deserve recognition! That success also means it's time to start thinking about what's next and where you are going from here. More of the same? Or something new? What is your inspiration right now? What feels like a worthy and fulfilling goal? Get ready to start something new. But celebrate your accomplishments first!
TWINS: THE TOWER
Whatever has collapsed recently, please know it was all for a good reason. If you don't already know, trust that it will be revealed in time and that you will be fine – if not better. The tower shows that the cosmos has interfered with your life and set off a wake-up call. Something happened to bring something to a standstill. It might have shocked you! Please understand that this was a long time coming, you will be better off without it and something new will come quickly to replace whatever you have lost. Forward and upward, gem.
CANCER: ACE OF TEETH
It's a good week to activate a new hobby, physical education class, habit, makeover, class, or vacation. Something inspiring and beneficial that makes you optimistic. Bring something new and motivating into your life, start it this week and embark on a new adventure. Whatever you start now will bring great rewards. Let your inspiration carry you towards something fresh and exciting.
LEO: EIGHT SWORDS
Although life can create obstacles for you, you are also able to get in your own way by projecting your inner fears onto other people or situations. The self-sabotaging Eight of Swords is a call to see where you have restricted or thwarted your own endeavors. Stop the negative self-talk and get out of the way yourself. Most of these worries are not real and will not help. You can handle it.
VIRGIN: THE LOVERS
Temptation is in the air this week, distracting you from a worthy relationship, activity, or role. You sense that the grass could be greener elsewhere and you want to go to another place. The Lovers brings confusion, doubt and (unsolicited) desire into our world. Stop for a second, Virgo, and really think about it. Is this a momentary ~ lust ~ or are there logical, genuine reasons why this new thing (or person) will be better for you? Think before you jump.
SCALE: TEMPERANCE
Moderation is a lovely card about harmony and balance – your favorite things, Libra! Whatever has shaken or unsettled you lately, you know things are going to calm down. It gives you the breathing space you need to get used to the ~ new normal ~. At the end of this week everything will be recalibrated and feel safe. Let this process unfold.
SCORPIO: KING OF SWORDS
You don't like to endure fools, Scorpio, even in the best of times. The King of Swords sees you recklessly going about putting your agenda first and achieving what you want most. It's all about the hustle and bustle. Get what's yours, but don't forget to be nice. The people you pass on your way up can wait when (if) you come back down …
Sagittarius: QUEEN OF SWORDS
You can be deeply philosophical and intellectual if you feel like it, and that's what is going to take you this week. It's time to feed your brain with new knowledge and opinions – read something that interests you, listen to a new podcast, watch a documentary, and maybe even sign up for a class. The Queen of Swords sees you ready and ready to accelerate your learning and thereby draw new conclusions. When forming a new opinion, the first and foremost reason you need to argue with yourself. Enjoy this process.
STEINBEIN: FOUR TEETH
The Four of Wands is a wonderful Capricorn-y card about the rewards of hard work. It says that you should congratulate yourself on how far you have come. Celebrate a little, then get ready to move forward again. If you stick with it, you could soon see major rewards and recognitions, maybe even an exciting relocation. It's time to dig in. The sky is the limit, cap.
AQUARIUS: KING OF THE CUPS
The King of Cups sees others lean on you emotionally this week. It is time to act as a comforter, nurturer, protector, and carer for those you love and like. You have strong feelings about things, but you tend to cover them up and present a more logical, rational front to the world. This week, drop that facade a little and show your loved ones how much you care. It is a time to come together, be honest, seek support, and share love.
FISH: DEATH
Time for a great glow, fish! Find that area of ​​your life that has felt a little stuck or negative lately and make some bold, permanent changes. Death means transformation, so it can be huge! Think of it as a makeover. Start by removing anything that doesn't work to end up on a blank canvas. Then begin introducing new energy, activity, and opportunities. Try something new. Look for new perspectives. You can radically revamp your world this week and it will feel empowering and liberating.
This content is created and maintained by third parties and imported onto this page to assist users in providing their email addresses. You may find more information on this and similar content at piano.io