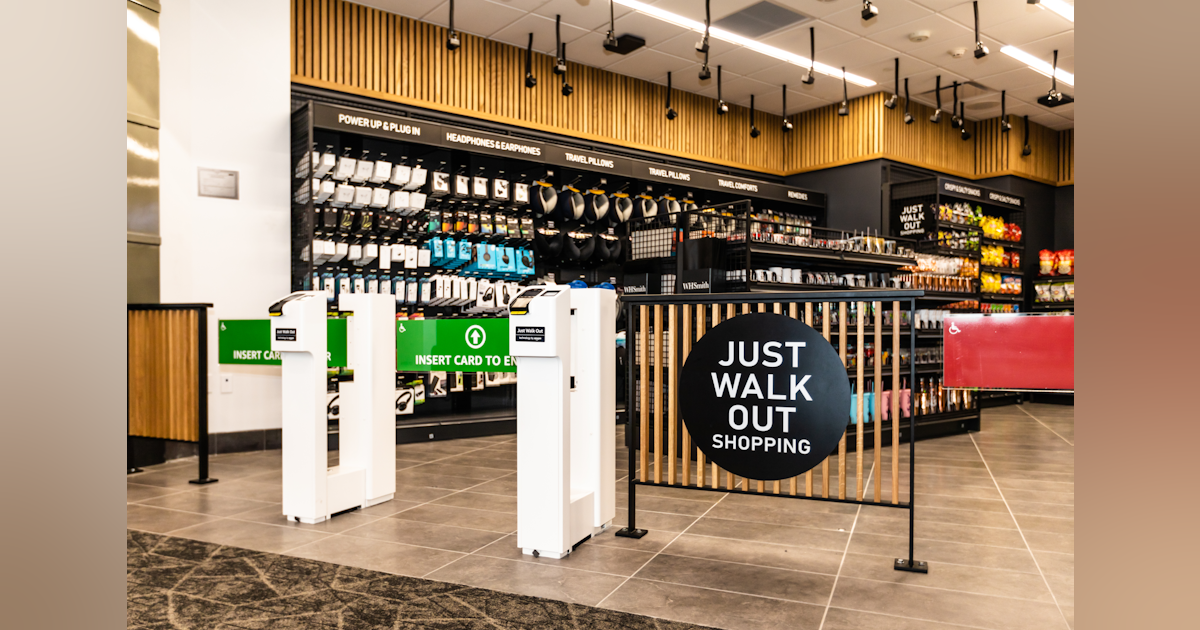 WHSmith opens the first store in LaGuardia's Terminal B with Amazon's Just Walk-Out technology
WHSmith, a leading global travel retailer, announces its first North American WHSmith retail location, now open in the newly opened West Concourse in LaGuardia Airport's new Terminal B.
Offering the convenience of Amazon's Just Walk-Out technology, the new store offers travelers a convenient, checkout-free shopping experience with a variety of on-the-go snacks, beverages and everyday travel essentials. With just a dip or tap of a credit card, customers can enter the store, pick up their desired items, and exit without waiting in line. As travelers shop, Just Walk Out technology determines what they take off the shelves or bring back to the shelves, and the credit card used is billed for the items taken after they exit the store.
"It is truly an honor to open the first North American WHSmith featuring Amazon's groundbreaking Just Walk Out technology at LaGuardia Terminal B," said Toby Keir, CEO of Marshall Retail Group. "As a group, we always strive to provide our customers with the best shopping experience and this new technology enables travelers to shop quickly and easily during their trip. It is an extremely exciting time for our business and we look forward to strengthening airport retail offerings across the US by opening additional stores under our WHSmith, Marshall Retail Group and InMotion brands."
"We are excited to welcome the new WHSmith to Terminal B, another state-of-the-art convenience for Terminal B guests," said Joanne King, director of commercial operations at LaGuardia Gateway Partners, the developer and manager of Terminal B. " Amazon's Just Walk-Out technology gives travelers the ability to seamlessly grab what they need and go – another example of the elevated guest experience at the new Terminal B."
"Airport terminals can be very busy places, so we're delighted that WHSmith has equipped their LaGuardia Airport Store with our Just Walk Out technology," said Dilip Kumar, Amazon's vice president of Physical Retail & Technology. "Amazon's Just Walk Out shopping experience is designed to be convenient and effortless, making the new WHSmith store ideal for travelers in a hurry to purchase refreshments, reading material or gifts before or after their flight."